John Leyton and the Orients re-release their very succesful World Cup Single Hi Ho come on England for this years world cup.

This time around 60s pop star and actor John Leyton is looking to help our troops both past and present with a re release of his world cup song 'hi ho come on england' released by Crash Records on june 7th, all proceeds will be divided between the 'help for heroes' charity and the 'somme memorial fund',which has been set up to raise funds for a permanent memorial to the men of the footballers battallion who fell during the first world war battle, a chart placing would also see john leyton enter the guiness book of records as his last chart hit was back in 1964, the song by John Leyton and the Orients has been written by football commentator Andy Gilson, who also supplies the commentary on the song and the music was arranged by former Bad Manners sax player Chris Kane,with a group of Leyton Orient fans providing the backing,the song is available to download and from all good record stores.John is hopeful that football fans both young and old will download it and support two very worthy causes.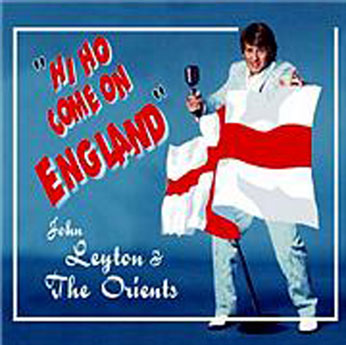 Under Cover by Trace (David Impey) is released on Monday 7 June through Crash Records and will be available from all good record shops and download sites.

www.tracetracks.co.uk to check out the video and website for more information.

Under Cover is a collection of three cover versions of established tracks. The first and most famous being Tubular Bells Part 1 by Mike Oldfield. This symphonic folk rock piece has been re-imagined using the electronic pallette through such genres as minimalism (eg Steve Reich) funk rock, techno and psychedelia. September Colors/Dance by George Winston - David starts off from the point of the original concept, and develops the piece using dance and musique concrete to give the new version something of a widescreen fee. The final track The Neighbours Complain by Norman Impey (was orginally written as a showpiece for the drummer of the 1940s big band The Skyrockets Orchestra. The original genre was as you can imaging big band swing and the new version is somewhat funkier.

Under Cover by Trace please check out the album now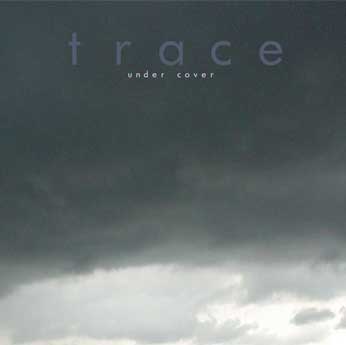 April Maybe May join the roster at Crash Records to release their album entitled "April Maybe May" to be released on 24 May 2010.
For more information on this band check out their website or see the Artist section of this website.
The band's soft, warm, occasionally jazz-inflected music floats out of the speakers like meringues on custard. If Radox sold music, it would sound like this.
Sound on Sound Magazine

"Blending beautiful harmonies and warm acoustic arrangements, this is what love sounds like".
Select Magazine

"'...April Maybe May turn in their songs with a natural, crystalline passion…Their honey dewed melodies and caressed, wondrous sound almost carries you into the room on a bed of succulent, fragrant acoustica.
Manchester Music
myspace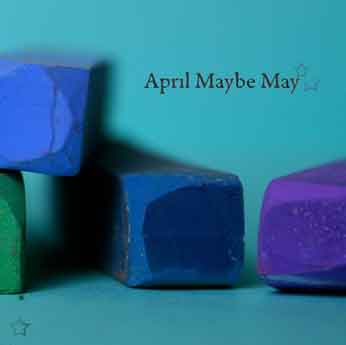 Serotonin release their EP "Siempre y para Siempre" to a wave of great reviews and lots of radio play.

A track off the Ep Death from Above has been chosen for the new gangster film Killer Babe to be released in April 2010 featuring Big Brother star and husband of Katie Price, Alex Reid.

myspace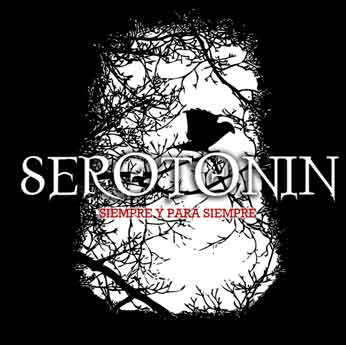 Loz Jones release their single and video Idiot Room on Crash Records 3 August 2009, picking up lots of radio play and interviews, Loz reached the top 10 in the Noostar video charts.

Jones' debut is a delightful slice of laid-back indie-pop… A fine start from the Buckinghamshire sextet.' - Rock'n'Reel magazine

'Spoiling It For Everyone' by Loz Jones is scarily good for a debut album and that title might just prove to be 'right on the money - watch out for this lot, they might just be coming into your home very soon!!' – Toxic Pete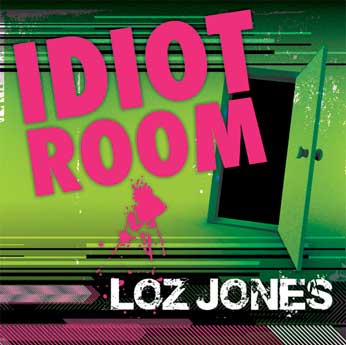 The Lights release their single Low Hundreds on Crash Records on 11 May 2009 to some amazing reviews and lots of radio play, plus an accoustic session with Radio 2 DJ Janice Long

The Lights recorded this single at The Magic Garden Studios in Wolverhampton with renowned producer Gavin Monagham, who has recently recordedc with Travis, Editors and Kings of Leon.

"Harmony driven, rich folk with a stirring, disquieting melancholic heart" Subba Cultcha

myspace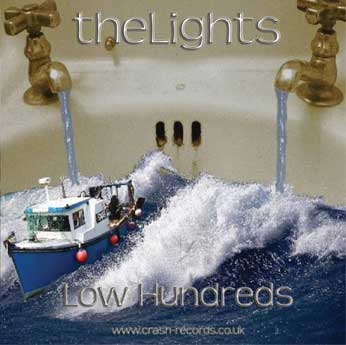 Three new signings to Crash Records to start of the year in 2009.

Young indie rock band from Cambridge Isaacs Aircraft

"Cambridge combo Isaacs Aircraft are bucking the trend with storming ive shows and records like this one Friends and Foes" Tom Robinson BBC 6 Introducing

Already picking up great reviews and a demanding gigging schedule, watch out for this young band coming to a town new year. Friends and Foes EP released 6 April 2009.

Jox & DJ Marcus Taylor release their debut single Passion through Crash Records on 20 April 2009, with the aid of Joz's raspy yet seductive voice Passion is a commercial sounding dance track oozing with sex appeal, and reaction from clubbers has been nothing but positive.
Visit www.myspace.com/jozdance for more info.

The Lights release their double sided single 11 May through Crash Records, recorded at the Magic Gardens in Wolverhampton by Producer Gavin Monaghan, who has worked with the Editors, Kings of Leon and Travis. Low Hundreds and Formerly Yours - uplifting melodies, harmony driven, rock indie edges that flesh out the sound. Visit www.myspace.com/lightsmusic for more info.
The Antix release their debut Ep Dare I, through Crash Records on the 10 November 2008, lots of great reviews, radio play, interviews and an extensive tour of the UK.

Check out their myspace account for more details and to watch their video.. The girl fronted band are definitely emerging onto the scene with an impact!
www.myspace.com/theantixuk

The Antix - Single - Dare I

Well, The Antix, as young as they are, certainly know how to build a whackin' good song! 'Dare I', 'The Cat' and 'Never Know' clearly demonstrate The Antix's unusual confusion of era style and dramatic delivery of the goods; modernistic delivery combined with rather retro rhythm & blues undercurrents means The Antix sound unlike most indie bands they're likely to come up against.

Thumpin', walkin' drums and throbbin' descriptive bass provide the solid and impressive backdrop for the two guitars work off and embellish singularly or in unison. The two guitar attack of The Antix ensures a solid rock sound that's just held back enough to allow the gritty vocals of Grace Bickerton to work their dusky magic. It's a rugged and fluid sound that harks back to the early 60's but sounds equally at home in the 00's. Bickerton has an occasional 'catch' in her vocal delivery that adds clout to her impressive range and assault - she sounds older than her years - but there again the whole band do too!

The Antix play with fire in their bellies and their hearts on their sleeves - the sound is as honest as the day is long and as workmanlike as it gets and it's all delivered here with a great 'live' feel to it. The Antix display great unity and appear to show respect for each other's role in the whole, hence the dynamics are often brash but generally bright and certainly on the nail. It's a full sound but never over-cooked or confused! The Antix's vibrant take on indie rock is informed and educated but youthful and exciting and it all comes together to form a powerful and invigorating display of competency and forward thinking. 'Dare I' and its partners in rock'n'roll crime, 'The Cat' and 'Never Know' by the energetic and ballsy The Antix is a great forerunner of even greater things to come, of that there's no doubt; The Antix sound like a band on a mission that aint gonna be held back by lack of commitment or skill. Interesting work this from The Antix - not actually retro but certainly built from a good solid grounding in rock music as it used to be but with one eye firmly fixed on the future.

Peter J Brown aka toxic pete
(www.toxicpete.co.uk)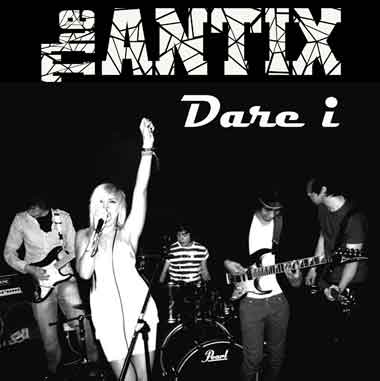 The Following Announcement release their album "In Secret Places" on Crash Records 3 November 2008 along with an extensive tour of the UK.

Some of the reviews starting to come in for the album, so listen out on the radio for their single Oxygen and catch them at a venue local to you.

By the time this album comes out TFA will be halfway through a UK tour, and have already been getting some good reviews.

Opening track "If The Ink Runs Dry" adds a touch of uptempo pub rock to the usual mix of rock/pop, with some heavy guitar and pop melody vocals that make the track memorable and catchy. "Roll Up" is pure guitar pop thrashed out with aplomb and a touch of sleaze. The music does have a punk edge, and the harmonies in the backing vocals do add to that new wave feel, but just when you think it's all gone guitar pop, "BRB" breaks out in a very decent guitar solo (something many young bands have lost the art of). The guitar mixes rhythms and riffs well too.

From punk to pop, this is 1979 all over again for the guitar pop generation and it works well. The maturity and melody are shown in "Big In Japan", a potential classic. Definitely worth a listen

4/5 Joe Geesin

Right, what have we here? More indie rock, this time from Bristol based 3 piece band The Following Announcement. Fortunately, this band manages to rise above the insipid droning and tiresome guitar histrionics prevalent in that genre.

First things first, if you are going to go loud then you should do it right. For that you need a decent drummer and Danny Watts fills that role admirably, giving you the feeling that he has been playing stadiums all his life. Then you should also have songs that the fans can punch the air too. Songs like the opening track "If the Ink Runs Dry" and "Take My Hand" tick that box. Big guitars? Got them too. Ok, some of the other songs only just about manage to bring life to the mundane but this is album is not meant to be a poetry recital. However, there is no doubting the energy of this band's performance and they certainly appear to have allocated a lot more time to their music than to their haircuts.

The Following Announcement are a distinct improvement on what we have come to expect of the indie rock genre even if they are distinctly reminiscent of mainstream American bands of years gone by. Mind you, given that a lot of people have trouble remembering yesterday, that should not hold them back unduly. A promising debut nonetheless.

Review by: Bluesbunny

myspace.com/thefollowingannouncement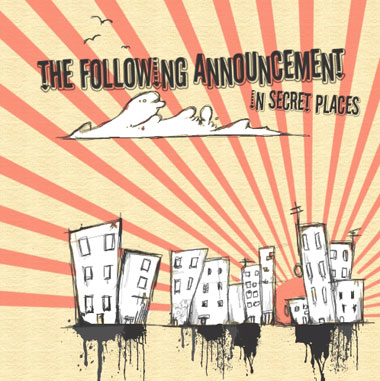 Les Valentine release their debut single Nervous on the 29 September, the band have been busy gigging around the UK and doing radio interviews to support the release. Available at all good download sites.

Check out www.myspace.com/lesvalentineband for more info and to check out their video

"Jaunty, bright and optimistic Watch out for Les Valentine they could just prove to be the surprise package this summer" - Toxic Pete, www.toxicpete.co.uk

"Nice acoustic four piece who put melody and harmonies to the fore and this makes for a damn fine tune. Lovely vocals and just enough instrumentation to keep the vocals as the main focus of the listener's attention. Like the Feeling meets Simon & Garfunkel - more please!" - Jason Ritchie, Get Ready To Rock online (Jul 12, 2008)

"A catchy, bluesy, foot-tapping, upbeat acoustic track that will be appreciated by a broad spectrum of music lovers if given the chance. Go on.... give it a chance!" - Is this Music? (Reviewing our single, 'Nervous')

"Like an Indie Boomtown rats, the ever revolving verses gather momentum and power, then those aye yae yae come out and the sun shines, birds sing¦you know the rest!" - subba-cultcha.com (reviewing our single, Nervous)

"There's something to Les Valentine's approach and songwriting prowess that sets them a cut above the usual competition, and they've at least got slick professionalism on their hands. NERVOUS should see Les Valentine well on their way to pop stardom. " - Mike Bond, UK Music Review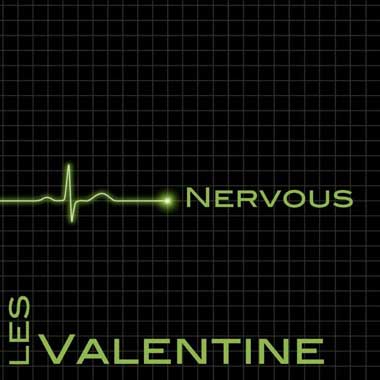 03/08/08 - Bicester, UK - Bicester based band Modern Clichés and clothing & merchandising brand Indie Scene announce an endorsement deal . The deal celebrates both the launch of Indie Scene's new website, signing to Crash Records, and the release of their debut three track EP via Universal Digital on Monday 15 September, "Falseness & Fairytales".

The parties have supported each other's projects since 2006 when Indie Scene founder, Ian Hornby, approached Modern Clichés with a sponsorship deal for the band to wear T-shirts sporting his trade-marked logo whilst on stage; this got off to a pulsating start as the band played two sparky sets at the prestigious and world famous Reading festival and Jamie Oliver Summer Barbeque

"Indie Scene is inspired by those people whom we admire; they're determined, independent and talented. However, importantly, they retain a sense of fun and are laid-back with it - Modern Clichés to a Tee" says Hornby.

Nic Brennan, Manager of Modern Clichés comments; "Modern Clichés are so pleased to be working in partnership with Indie Scene and its Directors Ian & Caryn Hornby; their support & encouragement has been fantastic and for Modern Clichés to have been a contributory influence to the emergence of Indie Scene clothing is a total pleasure! Indie Scene demonstrate so clearly that 'where's there's a will there's a way' and it's OK to be laid-back about it!"

Click on www.indiescene.co.uk for more information on Modern cliches T shirts and Indiescene clothing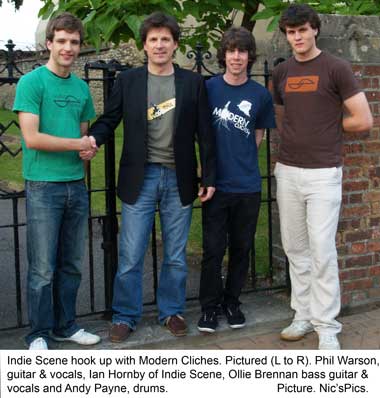 17/06/08 - Dr Slaggleberry Wednesday 18 June appear on the John Kennedy XFM show. Dr Slaggleberry have been invited into the XFM studios to record a live session of four completely new tracks. Check into John Kennedy show on XFM for more information.

Click here for XFM website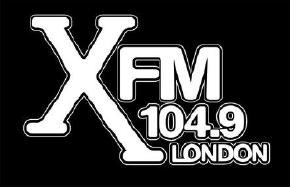 17/06/08 - New Signing to Crash Records Indie band Modern Cliches who will be releasing their debut Ep on Monday 15 September, "Falseness & Fairytales" . Already their video has been featured on Koldcast TV and the single Tune of the Day/week on websites. Release date will coincide with a headling set at the Carling Academy in Oxford on the same day.

Click here for MYSpace

28/02/08 - Dr Slaggleberry release their debut EP on the 3 March to some outstanding reviews and features in the music press, here are just a few snippets of what is being said about the Dr.

"Well wonder no longer as Dr Slaggleberry are pretty much the soundtrack to the deranged inner workings of mass murderer. And yeah, before you ask, that's a damn good thing. So unhinged they somehow make Rolo Tomassi and Mr Bungle sound like Keane covering The Feeling, this four track demo twists and contorts in all manner of unheavenly directions". Rock midgets.

"Dr. Slaggleberry have little regard for such common-place niceties as verse-chorus structures, keys, scales or melody. Instead they're making an all-out assault on the accepted standards of music. Anaemic amphetamine flurries of guitar notes trill and drill over synthetic bass sounds and drumming as provided by Animal from the Muppet Show, with the whole lot decorated sporadically with howled vocals that appear to have been fed through the many stomp-boxes of Beelzebub's own pedal-board of doom. Make no mistake, the musicianship on the Dr. Slaggleberry EP is nothing short of staggering" .The Dreaded Press

Single of the Week "we love this band" Organart Magazine
"DR SLAGGLEBERRY - Dr Slaggleberry EP (Crash) - This is world-class Fantomas/Mr Bungle stylee madness, as good if not better than anything by The Locust... and it's a demo (that's now been picked up by Crash for a download single release on March 3rd). Four tracks, no filler. They hail from somewhere near Oxford, they seem pretty young (under the masks) and their turn-on-a-sixpence avant rock acrobatics make tight, clean, big shapes. It's a winning combination of Ruins hypercomplex composing and Mr Bungle sass, but what makes them stand out from the handful of new bands attempting these things is (apart from their terrible name) is the clarity of their riffage - it's heavy but they're not hiding under a ton of distortion, so the highly entertaining mayhemcomes at you with structure and deadly purpose. They have moments to take on Upsilon Acrux, they rock harder than the F*cking Champs, and unlike either they're gigging in a village hall near you. Oh yessss!(rubs hands with glee...). We're off to find out lots more, watch this

Room13 rating 12/13
"Complex, moody, dark and creepy; this four track EP from Oxford based mathcore four piece, Dr Slaggleberry is jagged and skittish, like Sikth or perhaps a doom laden, death metal version of Dillinger Escape Plan but without any of the melodic sing along bits and all of the madness. 'Hits' is all echoes; distorted screams that give you goosebumps, off key guitars with intense stop/start riffage and eerie tunes. 'Ugly Duck' shows off their jazz drumming and skittish guitars to full effect, jumping around like a spring hare; but don't expect any fluffy bunnies or flowers, this is a doom laden, sludgy affair. 'Scat' lives up to its name changing tone and time so often you can't keep track, but it also manages to have a definite structure and final track 'Gobo' is funk gone mad; everything is skewed and unrecognisable and there are some intensely fast and complex riffs and drums. Its brilliant stuff; obviously they're all stupidly talented, they make skating the fine line between organised madness and total chaos sound so easy.

Lots more reviews on their myspace account.

EP Dr Slaggleberry available on all good download sites from 3 March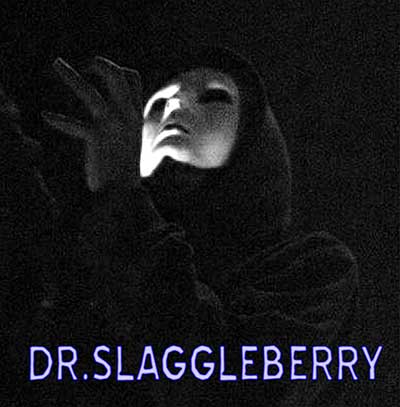 13/12/07 - Sarah Warne today Thursday 13 December arrives in Oxford with ITV local, team at Top of the Ox, and photographer Peter Wolfes to shoot her video for Secret to be released on Crash Records in February 2008, the video shoot is taking place at Christchurch College in Oxford.
For a brief snippet of her live performance recently at the Carling Academy in Oxford along with all the other top of the ox finalists check out ITV Local at the following link..
Click on this link to play 'Top of the Ox Final'.
Check out Sarah Warne at MySpace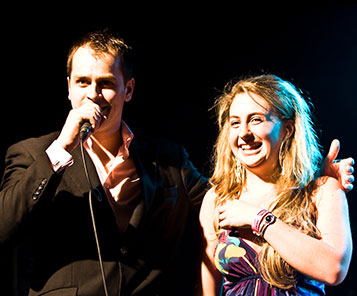 22/11/07 - Sarah Warne winner of the TopoftheOx best songwriter/singer competition is the next release to feature on Crash Records
To check out all the acts featured in the competition go to www.topoftheox.co.uk.
Sarah is presently in Soundworks studio putting the final touches to her recordings, having recently headlined a sell out event at the new Carling Academy in Oxford.
Pictures by Peter Wolfe.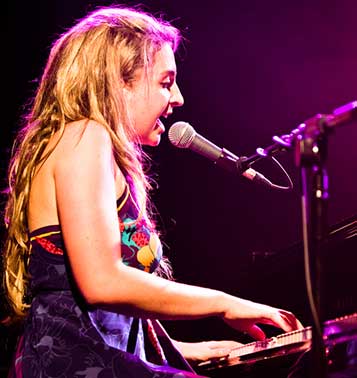 9/11/07 - Somebody Else the debut album by Tim Matthews is to be released on Crash Records on 19 November
The album should be available from all good download sites as well as your local record store. Listen out for tracks of the album being played on your local radio station.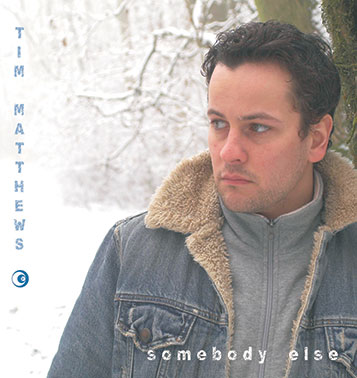 9/11/07 - Tim Matthews releases his excellent single Extraordinary on the 12 November
A great moving song with an excellent acoustic version on the single.
http://www.timmatthewsmusic.com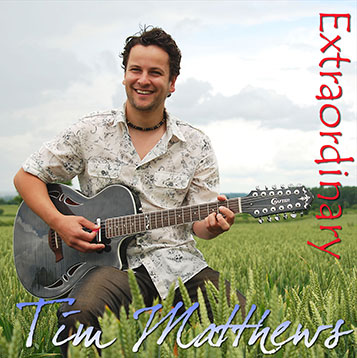 9/11/07 - Guesswork release their 2nd album on the 12 November 2007
This album sees the darkier deeper side of the band. Tracks like Grave Goods, Dead Mens Shoes and Blue Black Light take you to a new dimension.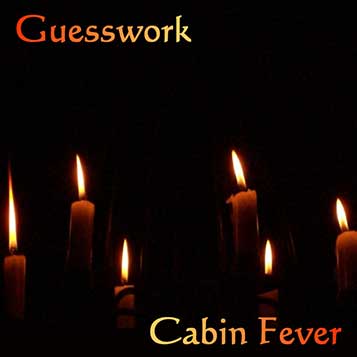 9/11/07 - Claudia Mills is back in a top London studio
Claudia Mills is back in a top London studios Box Clever/Soho Studios with Sugar Babes vocal coach putting down the final vocals to her new single Ipod Generation. Claudia is also working on new material which you should soon be seeing up on her myspace account
http://www.myspace.com/claudiamillsmusic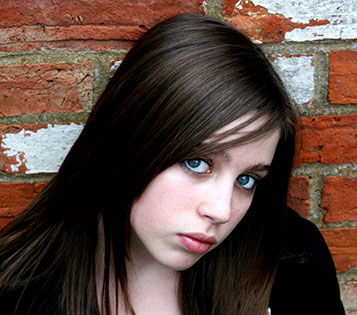 21/06/07 - Claudia Mills on BBC 2 This Friday
Claudia Mills will be appearing in the finals of the BBC 2 programme Let Me Entertain You. The finals are open to public voting,so please check out the programme at 6.30 on Friday 22 June. Claudia has an amazing voice and is tipped to win this competition.
Claudia spent the weekend of the 16 June recording her promo video for her single 'Sugar Bomb Baby' due to be released early in July.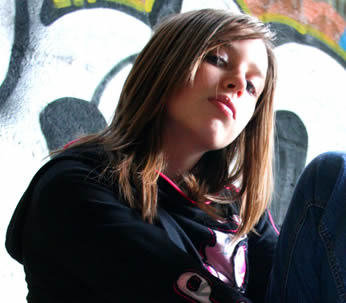 30/05/07 - Guesswork - New signing to Crash Records
New signing to Crash Records is art rock duo Guesswork,who will be releasing their new album,on national release " Enter Alone" on the 2 July 2007.
Guesswork consists of Bronwen and Peter,and this album is full of evocative lyrics,natural flair for harmony and underpinned by strong and melodic guitar work. Combining a broad span of themes and textures,drawing inspiration from a number of sources,inclduing Tory Amos and Peter Gabriel.
23/05/07 - Claudia Mills joins Crash Roster!
Crash Records have pleasure in welcoming their youngest artist to their roster in the name of Claudia Mills. At only 13 years of age,Claudia has already been on national TV,and now with a young teen band behind her and a co-writing partnership with Steve Askew from Kajagoogoo fame,will shortly be releasing her debut single and promotional video on Crash Records at the beginning of July 2007.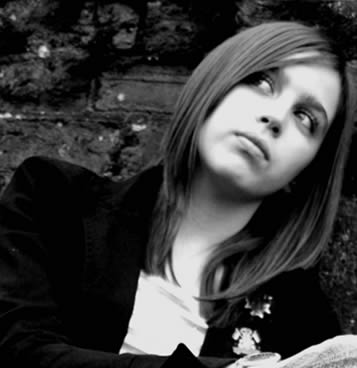 03/04/07 - Andensum Acoustic Set and Album Signing!
ANDENSUM appear live in HMV Cornmarket,Oxford,on Thursday 6 March 2007 to play an accoustic set and sign their new album.Lucky witness at 6 p.m. for an hour or so. It's free to get in,so make sure you get down to HMV Oxford on Thursday and check it out.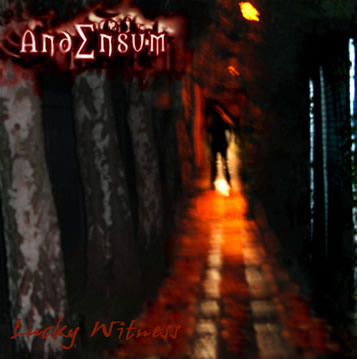 26/03/07 - Simple Reason acoustic set and EP Signing!
For those living near Aylesbury in Bucks,go along to HMV Aylesbury on Thursday 29 March 2007 between 4 p.m. and 5.30 p.m. and watch Simple Reason doing an accoustic set and signing their promotional albums for sale. Its all free,so get yourselves along


http://www.myspace.com/simplereasonfans
18/01/07 - Simple Reason's debut album launch approaches!
Simple Reason on track to release their debut album on Monday 12 March 2007,it will be available through all good record shops,and on all download sites.

Simple Reason will be extensively gigging through March,so watch out for them at a venue near you!

http://www.myspace.com/simplereasonfans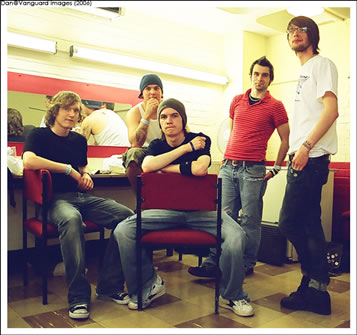 16/12/06 - 'Comfort and Joy' released!
Comfort and Joy by Mungo is now on national release and available on all good download sites.

If you haven't yet seen the video on VH1,TMF,Organ TV, Yahoo Music or other tv stations,then go to the link to check it out.
Mungo Comfort and Joy video on Chartsingles.net..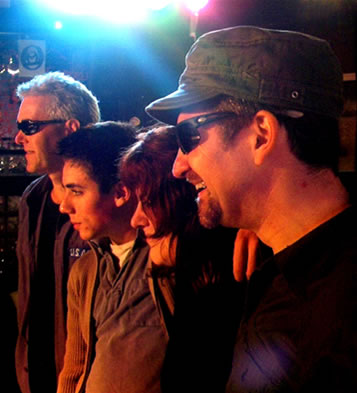 26/11/06 - 'Comfort & Joy' Release date announced
Mungo will be releasing their christmas single Comfort & Joy on Monday 11 December 2006 along with plenty of gigs and radio interviews. Watch out for their promotional video.
Thursday 7 December sees their launch gig of their single and video,and you will be able to see the full edited version plus all the out takes of the shoot. Doors open at 8 p.m.
26/10/06 - Mungo to release Christmas Single 'Comfort & Joy'
The single will be available mid-December,released on Crash Records.
The video shoot is taking place on Sunday 29 October,at the Social,North Street,Thame,Oxon for anyone that wants to be an extra in the party scene,come on down at around 5 p.m.
For more info email info@crash-records.co.uk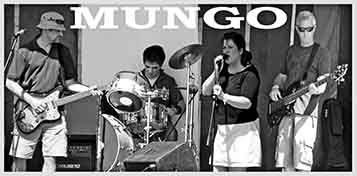 20/10/06 - Simple Reason Album - COMING SOON
The long awaited album from Simple Reason will now be officially released at the end of January 2007.

Watch out for Simple Reason gigging at a venue near you!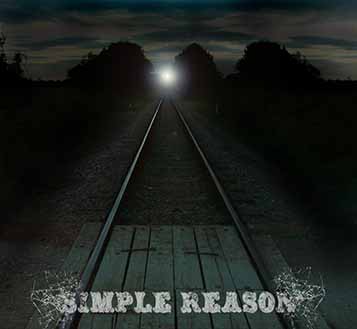 15/04/06 - Hi Ho Come on England Single Released
Click here to buy the single from Amazon. A clip from the track can be found at www.myspace.com/hihocomeonengland.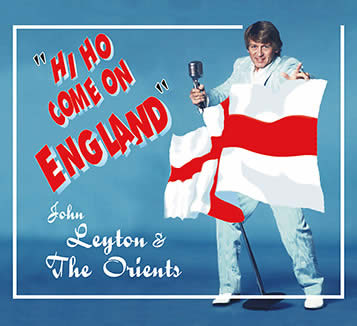 05/04/06 - Hi Ho Come on England Video Shoot
Hi Ho Come on England single video shoot in Dartmouth,Devon on Sunday 9 April. John Leyton joined in with the residents of Dartmouth and holiday makers on the streets of this beautiful Devon town to shoot the promo video for Hi Ho Come on England to be released on 15 May 2006.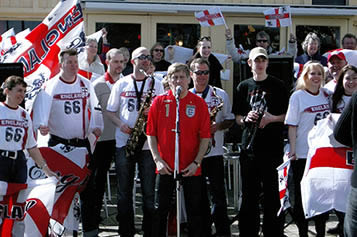 21/03/06 - Crash Records to release World Cup Single
Hi Ho Come on England aka Hi Ho Silver Lining,sung by 60's icon John Leyton & The Orients. The song has full backing from the town of Dartmouth in Devon where the video is being shot at the beginning of April 2006.
Watch this space for more information.

Visit www.johnleytonofficial.com to check out more info on John Leyton
19/03/06 - THAME ROCK NIGHTS ARE BACK
The next one is on Saturday 1 April 2006 at Thame Leisure Centre,Oxford Road,Thame,Tickets £5 in advance or £6.00 on the door:
Licensed bar,lights,sounds.
Red Dawn,Dr Slaggleberry,The Cheddington Incident,TruthWillOut,Ignoble,Sweatshop Boys,The Residue,Thunder Lemons Shedsound.

Profile Fest on 4 March was another oustanding success,with a sell out show a week before,bands were great,atmosphere amazing,next show in the autumn.