26/09/11 - Crash Records release Isaacs Aircraft new single Mathematics on 26 September 2011
Effusing sharp edgy pianio pop and rock, Mathematics is the latest electric single from Cambridge's hottest young band Isaac's Aircraft.

Fresh from winning the Best New Indie Rock Band Award at the publicly voted for The People's Music Awards and claiming first prize in the Kopperberg London Battle of the Bands, Isaac's Aircraft are establishing themselves as regulars on the London music scene.

"An antidote to the pro tools era" Get Ready to Rock

"Bucking the trend with storming live shows" Tom Robinson BBC6 Music

"Well written nuggets of indie pop" Entertainment Focus

Produced by Gavin Monaghan from Magic Garden Studios, who has previously worked with Elbow, The Editors and Scott Mathews, Mathematics gives a taste for the bands forthcoming electric debut album.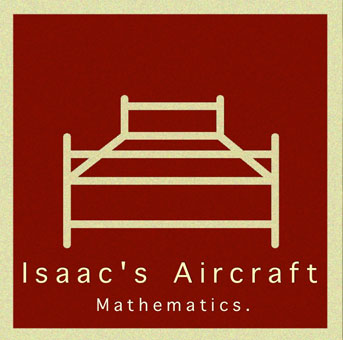 19/09/11 - 'The Harlem Globetrotters of the Oxford Scene' (Nightshift) Present their debut album to be released on Crash Records on 19 Sept 2011, and will be available to purchase from all good record stores and download sites.

'A Crack in Paradise'

'A Crack In Paradise' is a proud evocation of social commentary' (John Williams, Reggae Journalist. Formerly of Top, Echoes and The Voice)

16 tracks of heavy dub fused with classic reggae song writing and the latest UK rap and soul artists

'The Harlem Globetrotters of the Oxford Scene' Nightshift

'A Crack In Paradise' is a proud evocation of social commentary' John Williams - Formerly of Top, Echoes and The Voice

'Solid roots bass lines with the sort of natural harmonies that would make Morgan Heritage weep.' Radio Oxford

Dubwiser are Jonas: Vocals, drums and percussion / Spider Johnson Etienne: Drums, vocals, guitar and production / Malcolm Atkins: Keyboards and violin / Tads: Bass.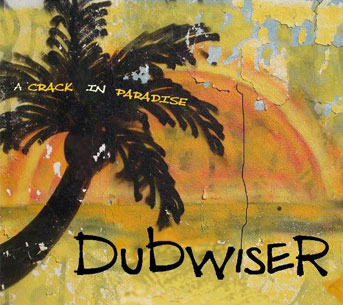 04/07/11 - Crash Records release Isaacs Aircraft full blown acoustic album Two is a Crowd on 4 July 2011 to amazing reviews and radio play.
Up against stiff opposition Isaac's Aircraft topped a poll of over 200 international indie/rock bands to claim the prize and headline the awards ceremony held at Scala in London, UK.

'Great band - obviously have a future in the resurgence of indie we seem to be witnessing right now.' Tony Platt, Music Producer - Guest Judge.

'Clearly a talented band.' Alex Baker, Kerrang Radio - Guest Judge.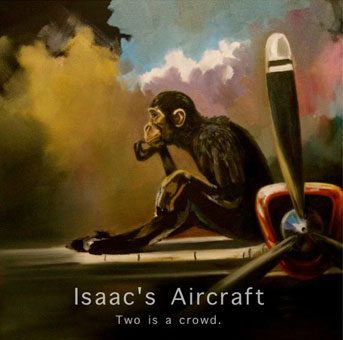 03/09/07 - Soverin release charity EP
Young teen band Soverin released their EP 'Hold My Hand' on Crash Records on 3 September, a charity record raising money for Oxford Childrens Hospital.

Soverin were interviewed this week on BBC radio and for BBC South TV to promote their EP, which has already raised in excess of £2,500 through pre-sales and a charity gig held in Oxfordshire.

The EP is available through all good record shops including HMV and of course through all digital download sites.
Please support this young band and Oxford Childrens Hospital by purchasing a copy.

www.myspace.com/soverin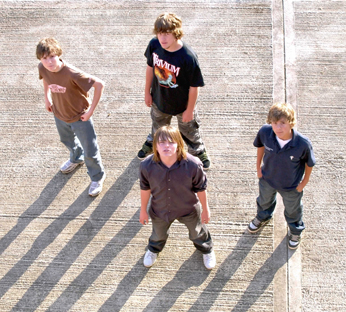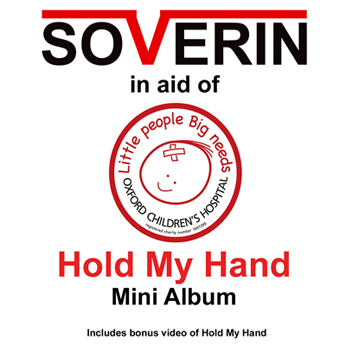 21/03/06 - Crash Records to release World Cup Single
Hi Ho Come on England aka Hi Ho Silver Lining, sung by 60's icon John Leyton & The Orients. The song has full backing from the town of Dartmouth in Devon where the video is being shot at the beginning of April 2006.
Watch this space for more information.

Visit www.johnleytonofficial.com to check out more info on John Leyton
19/03/06 - THAME ROCK NIGHTS ARE BACK
The next one is on Saturday 1 April 2006 at Thame Leisure Centre, Oxford Road, Thame, Tickets £5 in advance or £6.00 on the door:
Licensed bar, lights, sounds.
Red Dawn, Dr Slaggleberry, The Cheddington Incident, TruthWillOut, Ignoble, Sweatshop Boys, The Residue, Thunder Lemons Shedsound.

Profile Fest on 4 March was another oustanding success, with a sell out show a week before, bands were great, atmosphere amazing, next show in the autumn.
17/12/05
Profile Fest at the Civic Centre in Aylesbury Bucks continues to grow in popularity the last one held in November, featured 12 bands over 2 stages and was a capacity sell out at 1,000 people by the Saturday morning of the event.
The best ever profile yet. This is now a twice yearly event, and features the best in up and coming talent.
We now have a myspace site so check it out for updates
www.myspace.com/profilefest.

The next profile is on Saturday 4 March.
16/12/05
Christmas Rock the very popular Crash Club Xmas Rock night is happening on Thursday 22 December in Chinnor, Oxfordshire
Simple Reason + Dr Slaggleberry + Red Dawn + Silverpenny + Ignoble licensed bar doors open at 7
£4 in advance or £5 on the door.
1/10/05
Simple Reason's single release is going to be November and album in the the early part of 2006.
22/09/05
Simple Reason get new singer, watch this space for new photos, new recordings and new video/single.
09/07/05
New Signing - Dr Slaggleberry signs to Crash Records, they are presently in the studio recording some new tracks for their forthcoming album and single and will shortly be shooting a video.